Rule 2.8: NZ Law Society made us do it. By Karen Davis
Updated: Nov 7, 2019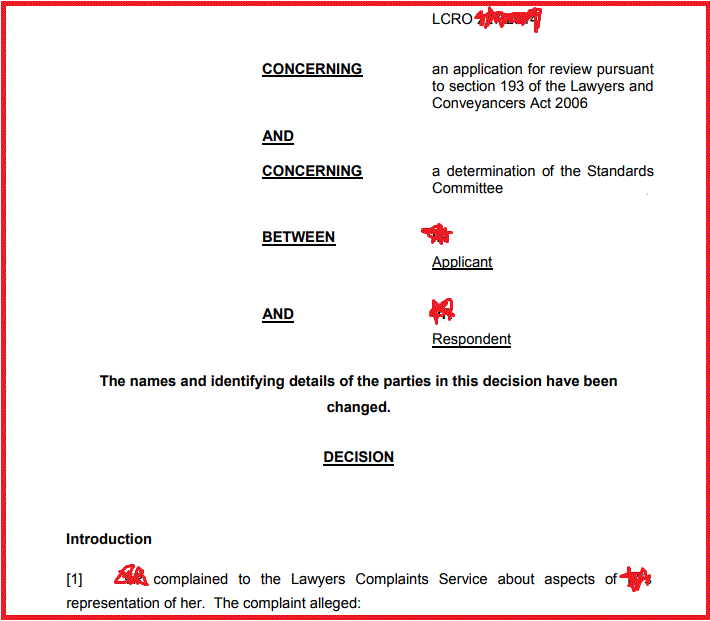 Leighton Associates wants its blog posts to be understandable by non-lawyers, in fact most of us are not lawyers and only a general interest in employment law and research.
Occasionally while researching unusual cases – for example where the outcome appears to breach the principles of natural justice, we find evidence of misconduct by a lawyer. Any lawyers involved in our research who become aware of it then have an obligation to make a compulsory report under Rule 2.8 of the Lawyers and Conveyancing Act (2008).
Reporting misconduct
2.8 Subject to the obligation on a lawyer to protect privileged communications, a lawyer who has reasonable grounds to suspect that another lawyer has been guilty of misconduct must make a confidential report to the Law Society at the earliest opportunity.
2.8.1 This rule applies despite the lawyer's duty to protect confidential non-privileged information.
2.8.2 Where a report by a lawyer to the Law Society under rule 2.8 may breach the lawyer's duty to protect confidential non-privileged information, the lawyer should also advise his or her client of the report.
Any lawyer who gets pinged under Rule 2.8 could be forgiven for thinking Leighton Associates are a bunch of vigilantes, or have an ulterior motive, or are friends of one of the parties. We're not; we're just researchers who may eventually get around to political lobbying when we've compiled enough information on issues raised in other blogs. The issue that's of most interest to us currently is Section 149 operations.
Here are a few examples:
- An ERA Member issuing a former employee with a Compliance Order and forcing him to modify an affidavit that was used in High Court proceedings where the parties were in a commercial dispute. That means the ERA interfered with a High Court witness.
- An ERA member fining a non-lawyer advocacy company, its director and one of its employees the maximum of $10,000 each, and making that penalty joint and several which means that if the company and its director were unable to pay, the applicant would be able to pursue the advocate for the full $30,000 even though she left the industry in 2018. The ex-employee of the applicant did not breach her settlement agreement, but the applicant initially called her in as a respondent in order to tap her advocate.
- A lawyer threatening an advocate who was representing multiple employees of the same organisation, not only for an application for a penalty for various postings on Facebook, but an application to penalise the advocates' clients.
- A lawyer who knew documents were fake but used them in court as if they were true.
We concede that Rule 2.8 reports are going to be created out of our research, about conduct that otherwise have remained undiscovered, but that's the nature of the industry I'm afraid!